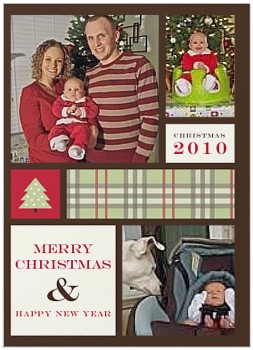 Retro Plaid Christmas 5x7 folded card
For hundreds of Christmas card designs, click here.

Awesome Christmas card huh? I think we finally got it! Despite not having our DSLR to take pictures, or able to get the kid AND the dog to both look at the camera, I think we have something that we are going to be proud of!
It was super easy to make and user friendly, I loved that I could add MORE photos on the inside!! :)